I have a little problem and it's called Etsy. I love it too much! All the beautiful art just calling my name!
Since we moved into the new house, I have purchased a few things for our home.
I think I love Etsy so much because it's regular ol' people just creating fun and beautiful things. They aren't mass produced and I love supporting small businesses. I even opened up an Etsy store, but I have yet to sell anything. Someday... when my life isn't filled with a newborn and a crazy energetic toddler.
So here are a few things I've ordered recently...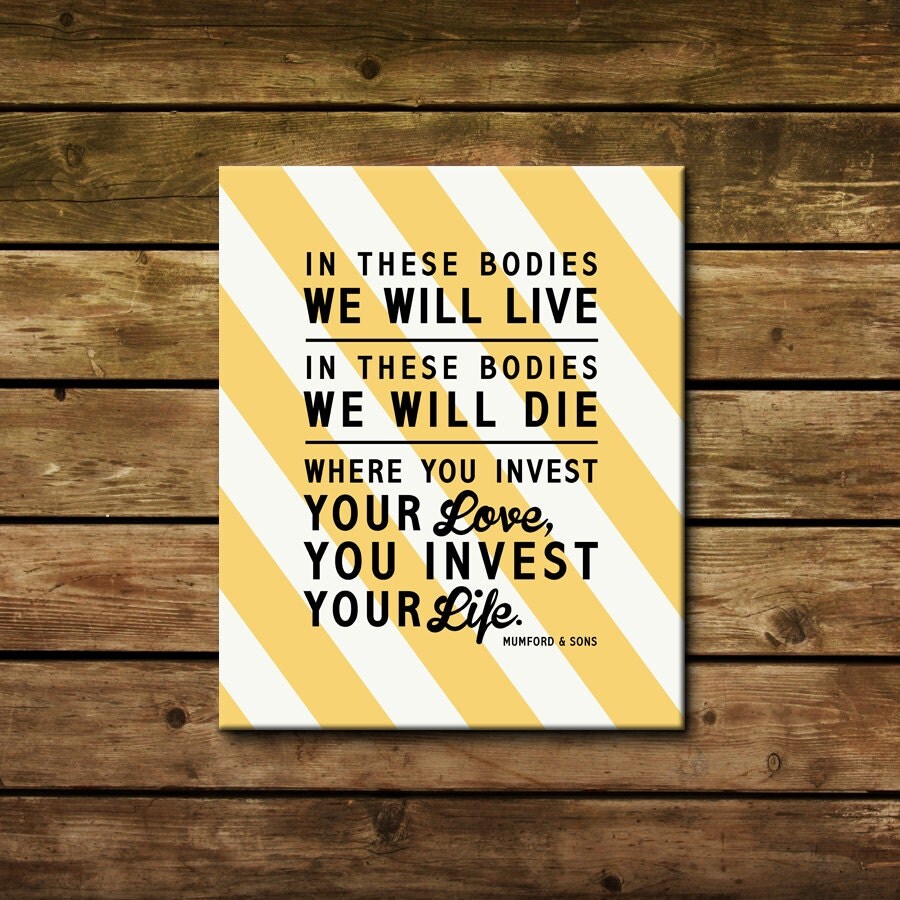 ANCHORandVINE
My husband is a HUGE Mumford & Sons fan. I of course like them too, but he is just crazy for them. I got this print in the 8x10 and in blue. It's a great quote!
Everything in this shop is cuuute!!! It was hard to just buy one thing, but this one I thought was the sweetest. It's so perfect for our new home that we love so much.
I love Katie Daisy's work! It's so pretty and happy and whimsical. I like this print because it reminds me of my wedding. We had all sorts of lovely farmer's market flowers in Mason Jars all over the wedding and reception site.
Those are just a few of my favorite things right now from Etsy. But believe me, I have my eye on about 50 other things!!!